We apply the following technologies in our manufacturing process:
Computer-based box planning
Offset form preparation
Sheet offset printing
Automatic cutting
Embossing, Braille- and hot foil (hologram, gold, silver or coloured foil) stamping
Box gluing
Pre-press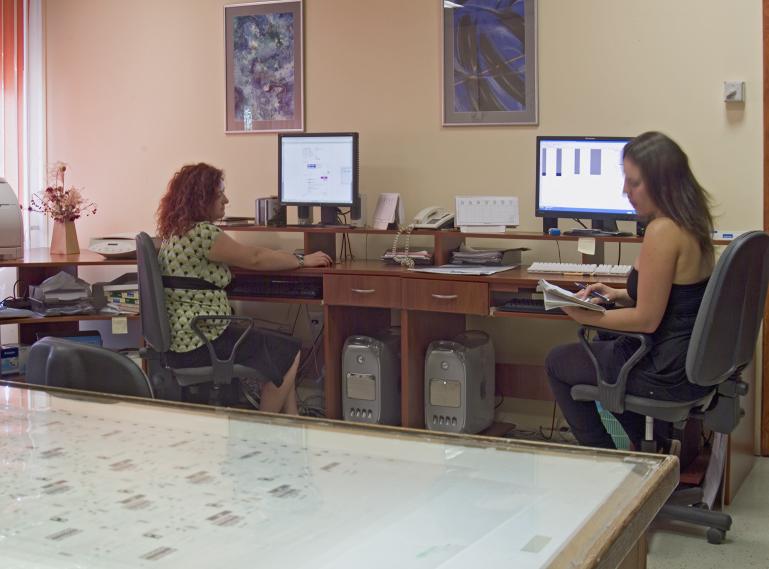 Our pre-press department is able to receive and process data in PC or MacIntosh-based formats in the artwork processing programs CorelDraw, Freehand, Illustrator or Photoshop in accordance with customer preference.
One of the most important stages of preparation is box-design. Our modern ELCEDE equipment facilitates the selection of the most appropriate box models, determines the most economical material use, and delineates precise cutting edges for the die-cutter.
The proceeded artworks have been lighted per colour according to the most economical sheet usage on a complete film (CTF) which is stored for recurring needs.

Printing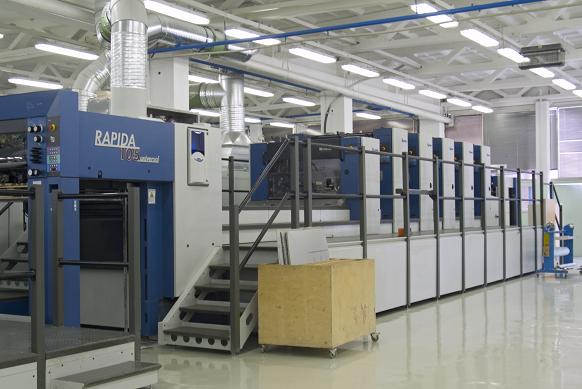 Our high-performance printing presses, KBA-RAPIDA 104 and KBA-RAPIDA 105, now equipped with a colour control unit using the latest technology, enable printing with 5 colours and dispersions varnish in one run on solid board of dimension 720x1020 mm, providing perfect printing quality.
Die-cutting, embossing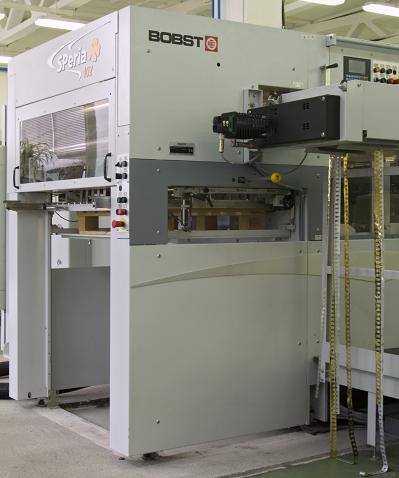 The BOBST SP-102 E and the two TS-96 automatic die-cutting machines guarantee good quality and productivity. Our newly developed BOBST SPERIA FOILMASTER 102 die-cutting equipment represents the latest technology and adds foil embossing, in the dimension 720x1020 mm, to the repertoire of techniques we have at our customers' disposal.
Gluing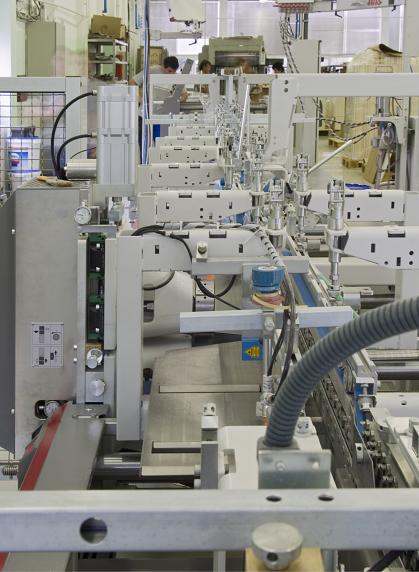 FKM-100 and BOBST PCR-880 gluing lines make, besides simple straight line gluing, more complex gluing techniques possible. Besides, our new BOBST EXPERTFOLD 80 folder-gluer - purchased as part of our investments in 2009 - is equipped with an AccuBraille system, trade-marked by the manufacturer, which enables us to embosse Braille on the gluing line instead of the traditional way on the cutting equipment. This technological development is aimed at improving both quality and efficiency.
All gluing lines are equipped with a quality control system that consists of a code reader, a gluing line control and linear eject equipment. These instruments make it possible to filter out improper or damaged products from our production line.